FirstService Residential: Canuck Place Children's Hospice Annual Holiday Campaign
November 1 @ 12:00 am
UTC-5
Event Navigation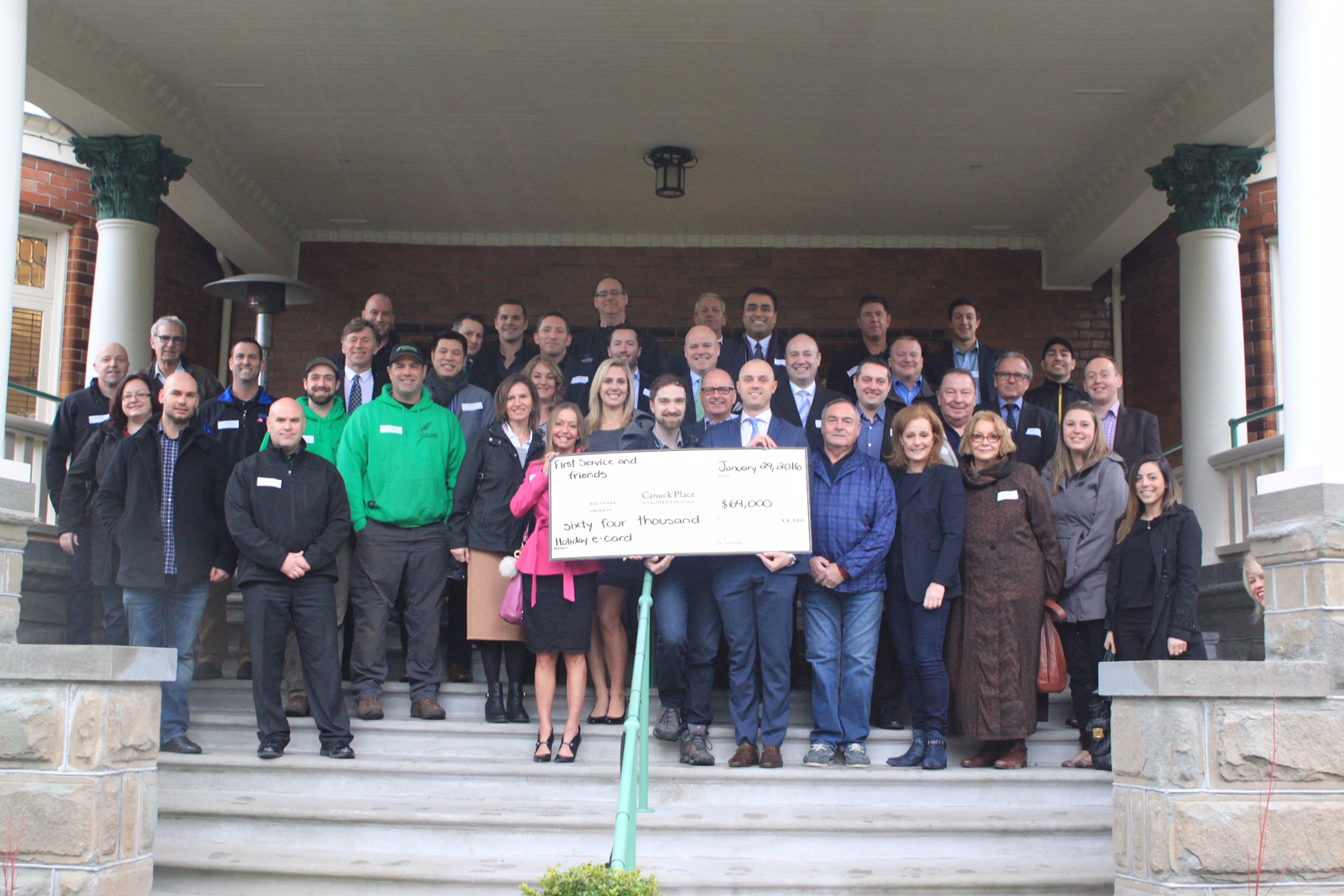 For the last 3 years, every holiday season our team has come together to raise money for the Canuck Place Children's Hospice.
In December 2017, we raised $119,650 for the hospice and to date, we have raised a combined $300,000 for the hospice since the program started. We reach out to the vendors who work with our strata clients and encourage them to donate. We then send out an e-card each year to more than 41,000 local homeowners letting them know the donation was made on their behalf and wishing them happy holidays.
In January of each year, we then invite each and every sponsor out to visit the hospice, meet families, and understand how far their donation goes. We do a cheque signing at this event as well.
As well, here is the youtube video prepared by the hospice following last year's campaign (https://www.youtube.com/watch?v=VVQ8A4PlC1w).
Message to Sister Companies: Feel free to participate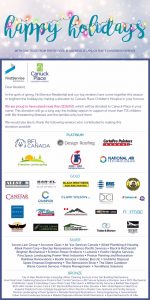 ---
Related Events