TLS: Cold weather request for Mission Services of London
Event Navigation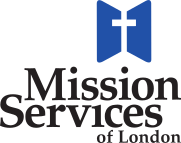 With the frigid weather we've been having, it is a reminder of how fortunate we actually are to be in a warm place with warm dry clothes.Imagine if you didn't have anywhere to go to get warm… no workplace, no school, no home!
I'd like to ask for your help again this year for those who can't ask for themselves.
Please bring in any extra socks, underwear, shirts, pants, scarves, hats, mitts, coats, boots, blankets, personal care items or sleeping bags you may have.
Whatever the circumstance, anything you can donate will surely be appreciated by those in need right now.
We will be donating everything to Mission Services of London and they will distribute it where it's needed most.
Please gather up whatever you have and bring it in no later than Tuesday, January 16th.
Again, thank you for anything you can do to help some less fortunate people living in our city!
Sister company donations are also welcome.
---