American Pool: PA Polar Plunge
Event Navigation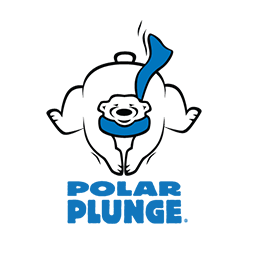 Hello!
On Saturday, January 20th, American Pool of Philadelphia will be joining with the Southeastern PA Polar Plunge along the Neshminy Creek and "Freezin for a Reason." Funds from the Eastern Polar Plunge help to enrich the lives of nearly 20,000  Special Olympic athletes, allowing them to train and compete free of charge as well as enjoy the many benefits that our programs have to offer. Some of these benefits include free medical screenings, becoming more social, building long-lasting friendships, leadership opportunities, increasing self-confidence and much more.
Members of the American Pool Team will be braving the weather and anticipated 3737-degree water doing our best to raise money and support a great cause. Every minute spent in the cold will warm the hearts of thousands of Special Olympics Pennsylvania athletes. Any and all donations are greatly appreciated and will go a long way to help us meet our goal.
We invite you to click our team link below and help out with whatever you can. All whom donate are welcome to watch our team enter the water in full lifeguard fashion!

https://www.classy.org/team/146433
American Pool of Philadelphia feels strongly about this cause, and hopes that we can show; as an industry, our support of a great cause. Funds are used locally, and will directly impact the lives of thousands. We hope that will support us and this fantastic cause.
Are you "Too Chicken to Plunge"? Don't let that hold you back from supporting the Eastern Polar Plunge! For a $50 minimum donation, individuals can support their friends, family members and co-workers who are plunging and get their very own "Too Chicken To Plunge" long sleeved t-shirt. Individuals can join a team, start their own team, or be "Too Chicken" alone. "Too Chickens" who raise $250 or more will qualify for additional Plunge Incentives.
Don't forget to show your support through Facebook, Twitter, and Instagram by using #EasternPlunge!
Kindest Regards,
American Pool – Philadelphia Team
---
Related Events