Paul Davis: Join Us in Beautifying the Boys and Girls Club
Generation WORKS is a dedicated day of service led by women and girls (of course men and boys are welcome too!) with the objective of bringing sustainable change and impact to our neighborhoods. Each year, more than 500 volunteers roll up their sleeves at WORKS sites across Northeast Florida to leave hand prints and heart prints on our community by helping to elevate the work and enhance the lives of those touched by each organization. On Saturday, February 2, 2019, the 5th annual Generation WORKS will mobilize volunteers who will wire, weed, wash, and work their magic at local schools, nonprofits, and agencies to transform our communities for the greater good. Paul Davis will work on grounds beautification at Boys and Girls Club of Jacksonville Beach. To sign up visit
GenerationWorks2019.eventbrite.com
.
Paul Davis: Generation WOW is Inspiring the Positive and the Possible
Paul Davis is inviting you to experience
Generation WOW
, which  is a truly magical day where girls and women connect to inspire, educate and motivate each other. At Generation WOW, girls are exposed to the positive and the possible by meeting women who are already leaders in their communities, homes, and workplaces. WOW features inspiring speakers, interactive activities, and relevant topics. Exposure to diverse career pathways, leadership development, mentorship, healthy living, goal-setting, and decision-making are just a few of the topics of this impactful event. The goal of Generation WOW events is to provide a trusted and inspiring experience that will forge relationships, inspire dreams, and deliver results that enhance young girl's lives.
To find out how to get involved with this event, click here:
https://www.eventbrite.com/e/generation-wow-2018-inspiring-the-positive-and-the-possible-registration-44793671076
---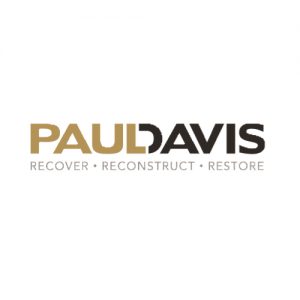 California Closets: Partnering with Dress for Success Phoenix to Help Women Seeking Employment
California Closets recently donated its services to Dress for Success Phoenix, completing a stunning remodel of the organization's Career Center.
The project included a total transformation of the interior of the center including beautiful new tables and furnishings and freshly painted walls. The end result is a highly functional workspace where women can tap into the  resources provided by Dress for Success to help them secure and retain employment.
At the Career Center, clients are paired with qualified and experienced staff members who provide individualized career guidance to boost confidence and professionalism. They receive career counseling and professional skills training – including resume development and how to write effective cover letters — to help them prepare for upcoming job interviews.
California Closets believes that exceptional design transforms people's lives by creating spaces that allow people to focus on what matters most, and the Career Center at Dress for Success Phoenix is the embodiment of that philosophy.
To learn more about the Dress for Success Phoenix Career Center, please visit https://phoenix.dressforsuccess.org/programs/career-center/