FirstService: Committed to Our Environment on Earth Day and Every Day
An important pillar of our Social Purpose is Our Environment. Our companies routinely participate in activities designed to raise awareness about sustainability and environmental causes.
Making a Difference in Our Communities & Our Offices
Our teams lead and participated in a variety of clean up activities including roadside cleanups in Texas and Northern Virginia, beautifying office parks outside our offices in Ontario, helping restore a healthy ecosystem in South Florida and rallying those around us to join together to maximize our impact during London Clean & Green.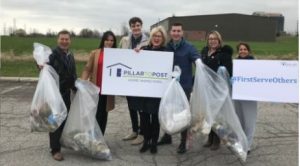 Within our FirstService Residential offices in Dania Beach, Florida and Dallas we stepped up our efforts to conserve energy and encourage recycling. In Dallas office we provided additional blue bins for associates to have convenient access to recycling at their desks, established recycling stations and provided education on which items are recyclable. We also brought in experts to educate our teams about water quality improvement, pollinator conservation, and co-existing with wildlife in an urban environment, valuable information we will share with our client communities.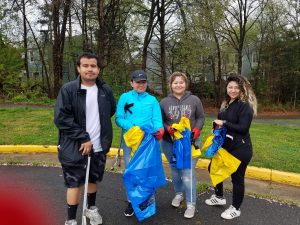 This June we will once again participate in #Daylight Hour, a global social media campaign to raise awareness about energy conservation in the workplace. Last year 115 of our locations participated and we were recognized with for the fourth consecutive year with the Jetsetter Award for the most participating offices.