2020 Year End Message
Over this past year, our passion and resolve to #FirstServeOthers was more important than ever.
Throughout the pandemic, our teams have been unwavering in their dedication to take care of each other and to serve our customers. These actions further reinforce our commitment to our Social Purpose platform. All around us, we see the opportunity to help families suffering heartache and financial hardship.
Our People will always be the heart and soul of our organization. Our focus in 2020 was on the physical and mental health and wellness of our associates. We delivered programs and resources that specifically addressed these concerns. Additionally, we continued to provide financial assistance to our people in need through the FirstService Relief Fund.
In serving Our Community, we donated critical personal protection equipment to front line teams, provided complimentary disinfecting and sanitation services to first responders, and gave back to those hardest hit through donation drives.
We also continued to raise awareness around issues impacting Our Environment, participating in #DaylightHour and #CleanupWeek activities as we do every year, only this time, while safely social distancing.
Behind the scenes, and on their own time, our team members and their families took the initiative to lend helping hands to neighbors, friends and essential workers. Our Social Purpose burns brightly in each of us. It is brought to life through hundreds of these small acts of kindness, which help strengthen the fabric of our communities and bring people closer together. I am very proud to be part of this great team and organization.
No matter what 2021 has in store for us, I know the hardships we endured during 2020 have made us stronger. I hope you enjoy our 2020 Social Purpose Recap Video, and I thank you for everything you do.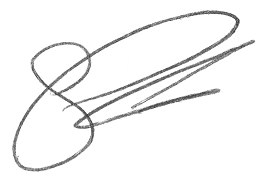 Scott Patterson
Chief Executive Officer