Our People
Our people are our greatest asset. We strive to foster a strong, culture that embraces diversity and inclusion, attracts those who share our values and offers opportunities to grow within our organization. We cultivate a culture of respect and appreciation, making our companies employers of choice in their respective industries. Here are some programs and initiatives that demonstrate our commitment to Our People:
The FirstService Relief Fund
The
FirstService Relief Fund
was established to help our people during times of personal financial hardship. The FirstService Relief Fund relies on monetary donations from our team members. 100% of money raised goes to help those who are experiencing financial hardships related to events including serious illness or injury, death of an immediate family member, losses suffered as a result of a natural disaster, among many other unfortunate scenarios. Here are just a few stories of how the Relief Fund provided monetary support to team members when they needed it most.
Diversity and Inclusion
FirstService is committed to foster, cultivate and preserve a culture of diversity and inclusion. It is important that each employee has the opportunity to develop, contribute and reach their full potential. The diversity of our people, our culture, and the values that we collectively and individually embrace, are critical contributors to the growth and success of FirstService. Our intent is to ensure diversity and inclusion remains a high level priority throughout our organization. Our leadership teams are committed to building and supporting a workforce that is reflective of the communities in which we operate.
Appreciation and Respect
Creating safe environments where our people feel valued, appreciated and respected is integral to our culture. We celebrate our team members who live our mission and values through a wide range of employee recognition programs. And we have also implemented company-specific service standards which are guiding principles allowing our team members to be the best they can be in their respective roles, and to deliver best-in-class service to our customers. Here are just some of our recognition program honorees.
Team Engagement Surveys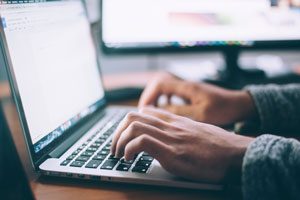 While we continuously encourage open and candid feedback, our employee engagement survey program utilizing the Net Promoter System
TM
("NPS") methodology provides our people with a tool to help share their thoughts and ideas anonymously, if they wish. We carefully review all feedback and formulate action plans to improve the experience of our people. We want everybody to be proud to work with us and strive to be an employer of choice and great place to work in the industries we serve.
Ethics and Conduct Policies
As a term of their employment with us, all employees are bound by our Code of Ethics and Conduct. In addition, all senior management and staff involved in financial reporting and disclosures must also sign-off on a separate Financial Management Code of Ethics and Conduct. The Code of Ethics and Conduct is prominently placed throughout our offices and discussed with all of our team members as follows:
Employee handbooks and new employee orientations
Company websites and intranets
Periodic employee performance reviews
View our Ethics and Conduct Policies
FirstLine
Every employee, officer and director of FirstService Corporation has an ongoing responsibility to report any activity or suspected activity of which he or she may have knowledge relating to the integrity of the Company's financial reporting or which otherwise might be considered sensitive in preserving the Company's reputation. FirstLine is the ethics hotline we established for reporting concerns, which may be reported anonymously.
View our ethics hotline policy