LIVunLtd: NAMIWalksYour Way 2021 to Help Those Affected by Mental Illness
Let's team up for NAMIWalks Your Way 2021! Join our team or support us with a donation. Together, we can do something powerful about achieving Mental Health for All.
NAMI is the nation's largest grassroots mental health organization dedicated to improving the lives of individuals and families affected by mental illness. NAMIWalks promotes awareness of mental health, raises funds for NAMI's free, top-rated programs, and builds community by letting people know they are not alone.
Please help us build awareness and funds, by JOINING OUR TEAM OR MAKING A DONATION! Donating to NAMI through our team page is easy, fast and secure.
Planned Companies: Get Moving with PlannedFit
As part of a continuous focus on health and well-being, Planned launched PlannedFit, which offers a fun and competitive challenge to get team members moving — and win prizes too! Each week the team is challenged to see who can take the most steps. Using any step tracking app on their smart phone, team members will take a screen shot of their weekly step count and send it to the benefits team along with their name and employee ID. The employee with the most steps each week will win a $25 gift card!
Planned Companies: Be a Wellness Warrior
Planned Companies developed its Wellness Warrior program with mental health in mind. Taking care of our mental and physical wellbeing is so important. This program encourages all everyone to take steps toward healthier living.
Planned is suggesting team members try one activities and send a picture of themselves in action to the benefits team. All submissions will receive a $5 gift card and entered into a drawing to win a $100 gift card at the end of the month!
Yoga – helps lower blood pressure, blood cholesterol and blood glucose levels, as well as heart rate
Hiking – In addition to being a fun way to get outdoors and enjoy fresh air, 30 minutes is a powerful cardio exercise that can help lower risk of heart disease and stroke and improve blood pressure and blood sugar levels, and has an added benefit of boosting your mood
CertaPro: Join Us to Raise Funds for Kids Comfort for Cancer
Please join us for a fun, family night of great food, spirits, raffles, games, silent auctions, and DJ. 100% of the proceeds will be donated to the patients of Fox Chase Cancer Center.
Tickets are $45 for adults or $80 per couple and $20 for children.
100% of the proceeds of sponsorship contributions and other donations will go directly to the brave patients at Fox Chase Cancer Center in loving memory of Traci DiStefano. For more information, please visit tracistribe.org.
American Pool: We're Selling Warm Love Your Melon Hats to Raise Money for Pediatric Cancer
We are glad to announce a new partnership with an amazing organization, Love Your Melon, whose mission is to improve the lives of children battling cancer.
Love Your Melon gives 50% of the profits from all sales to their nonprofit partners in the fight against pediatric cancer. These partners work in the fields of pediatric oncology, fund cancer research initiatives and provide immediate support for the families of children battling cancer.
To date, Love Your Melon has given over 3.8 million dollars to their partners and over 123,000 hats to children battling cancer. If that's not a large enough showing of support and unity, Love Your Melon prides itself that all the beanies are made here in the USA.
With all the good that surrounds this company, American Pool is proud to be a part of their cause. American Pool has recently co-branded with Love Your Melon in an effort to bring more attention to this great cause. In addition to the proceeds that will be given, American Pool has made a commitment to provide a beanie to a local child in need for every co-branded hat we sell.
You can visit Love Your Melon's website at www.loveyourmelon.com to find out more about their mission and other products.
If you are interested in helping us by purchasing one of our fashionable hats for this great cause please send an email to LYM@americanpool.com. Hats are $30 and for every hat purchased, we are matching with another hat that we are donating to a child in need.
CertaPro Painters: Calgary Franchisee Doubles Support for Ronald McDonald House and Brown Bagging for Calgary Kids through Christmas
As part of CertaPro Canada's Children's Wellness Initiative, franchisees show their commitment to #FirstServeOthers by making a $25 donation from every paint job to either Ronald McDonald House Southern Alberta or Brown Bagging for Calgary Kids (BB4CK).
Now until Christmas, Howard Enns, owner of CertaPro Painters of Calgary North (https://certapro.com/calgary-north/), is doubling his contributions to $50. To schedule an estimate, or to learn more please visit: https://certapro.com/calgary-north/charities/
We invite you to join our support of these two worthy charities. If you aren't in need of a paint job, no problem! We've provided details below on how to donate.
Ronald McDonald House Southern Alberta
Ronald McDonald House Southern Alberta provides a home away from home to families travelling to Calgary for their child's medical treatment. With 23 private family suites, the House also offers a communal kitchen kitchen, play areas for children, home-style living rooms and programming for all ages. Join us by making a personal donation online at ahomeawayfromhome.org or you may send a check to the address below.
Ronald McDonald House Southern Alberta
111 West Campus Place NW
Calgary, AB T3B 2R6
BB4CK
BB4CK is a charity that partners with Calgary schools to ensure that healthy lunches are provided to students who would otherwise go hungry. Over 3,200 lunches are made and delivered daily to Calgary schools by volunteers working from community groups or BB4CK's downtown kitchen. Join us by making a personal donation online at bb4ck.org or by mail below:
Brown Bagging for Calgary Kids
Suite 315
223 12th St SW
Calgary, AB T2R 0G9
California Closets: Join Us for a Walk with a Cause in Phoenix to Support MS Research
On Saturday, November 2, California Closets Phoenix's Jennifer Towner will be walking for Multiple Sclerosis – and you're invited to join her! The charity walk will start at the Phoenix Zoo and end at Papago Park (approximately half a mile).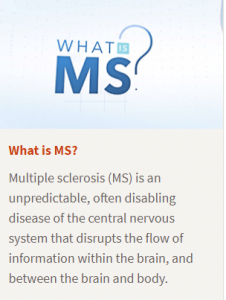 MS is a disease that hits close to home for Jennifer: her sister passed from complications with MS, and now her daughter (Jennifer's niece) has the debilitating disease.
Jennifer has registered a California Closets team so if you're in the Phoenix area, show your support and join the team!
CLICK HERE for more info! Click Create an Account and then use the drop down to find California Closets.
**Not in the area? NO PROBLEM! You can also donate towards her fundraising goal. Just follow the link above.**
CertaPro: Join Us at the Leukemia & Lymphoma Society (LLS) Light The Night Fundraising Event
Join us for an evening to raise awareness and support research in fighting blood cancers. Please join our team or consider making a donation to this important cause.
For more information, https://pages.lls.org/ltn/sc/Charlstn19/JUczen
Paul Davis Restoration: Help Us Honor Fallen Heroes at the Fayetteville, NC 9/11 Memorial Stair Climb
The Fayetteville 9/11 Memorial Stair Climb is a way to honor and remember the FDNY firefighters, police, and EMS who selflessly gave their lives so that others might live on 9-11-2001. Each participant pays tribute to an FDNY firefighter, police officer, or EMS member by climbing the equivalent of the 110 stories of the World Trade Center. Your individual tribute not only remembers the sacrifice of an FDNY brother, but symbolically completes their heroic journey to save others. Through firefighter and community participation we can ensure that each of the 343 firefighters, 60 police officers, and 10 EMS workers are honored and that the world knows that we will never forget.
The Stair Climbs fund the programs provided by the NFFF to support the families of your local fallen firefighters and the FDNY Counseling Services Unit.
Paul Davis of the Sandhills is proud to have a team of employees and their families participating in this event, and will have bottled water on hand for other participants.
FirstService Residential: Join Our Donation Drive to Benefit Welcome One Emergency
The Bulle Rock Welcome One Volunteers Club and your FirstService Residential Team will be working together to collect and deliver items to the Welcome One Emergency Shelter, the only year-round homeless shelter in Harford County. Donations are being accepted at the address below through August 22.
They have a need for the following specific items:
Sugar
Iced Tea Mix
Lemonade Mix
Coffee
Powdered Creamer
Canned Fruit
Napkins
Paper Towels
Windex
Liquid Laundry Detergent
New Pillows
Liquid Hand Soap
Tylex Mildew Remover
Lysol Disinfectant Spray
Multi-purpose cleaner
Large Brown Lunch Bags
Ziploc Sandwich Bags
Cereal