American Pool: Learn How to Spot Signs of Drowning
Did you know drowning is the third cause of accidental death?  That's why knowing how to spot signs of drowning is so important. As we gear up for summer pool season, the experts at American Pool are offering critical information on how to spot signs of drowning. When a swimmer is distressed, every second counts, so please take a moment to read this important information.
American Pool: Free CPO Certification for Boys & Girls Club staff
American Pool
is proud to offer a CPO Certification Course at the Lodi Clubhouse of the Boys and Girls Club. The great news is that it will be totally free for any Boys & Girls Clubs in NJ!  
Again, American Pool is donating this course at NO CHARGE for Boys and Girls Club Staff.
The class will be run in a "blended format" allowing staff the benefit of additional flexibility and reducing the need for structured classroom time. The first part of the course will be a self-guided online program ( NSPF- Pool Operator Primer) and the other half of the course is a one-day in-person review and test. (NSPF- Pool Operator Fusion Class). Expect the online portion to take anywhere from 6-12 hours depending on participant experience and rate of learning. 
The online portion needs to be completed before the in-person review. 
Check out the NSPF Website for more information. 
https://www.nspf.org/content/certified-pool-spa-operator-certification-program
The Class is taking place on Thursday, September 27
th
 from 8AM-5PM (460 Passaic Avenue, Lodi, NJ). 
https://www.bgcoflodi.org/
American Pool: Swim for Success – Water Introduction Program at the Boys and Girls Club
In December 2017, several American Pool employees took to the water and assisted disadvantaged youth with the opportunity to gain more confidence in the water. This short video shares the great work and results of their efforts. Way to go American Pool
https://splice.gopro.com/v?id=qNNm9X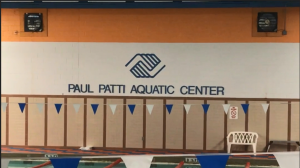 American Pool: Water Introduction Program – Boys and Girls Club