Paul Davis: Running to Honor Those Who Never Quit
For the Northeast Florida team at Paul Davis Restoration, Social Purpose is about giving back to the community by supporting causes and events that are near and dear to them and also about pursuing health and wellness activities together.
Earlier this year, the team participated in the Moo-ve It 5K to benefit the Justice Coalition of Northeast Florida. Leading up to the event, Eric Taylor, director of franchise launch, and a fitness enthusiast, offered to help train the team so they'd be race-ready on the big day.
This became the genesis of the Paul Davis Running Club, which meets regularly to encourage colleagues to engage in healthy activities and to train for charitable running events.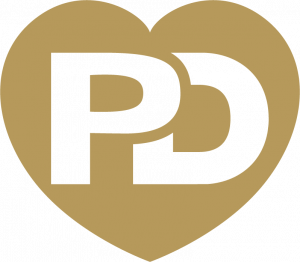 Most recently, team members participated in the Never Quit 1M/5K/10K on beautiful Jacksonville Beach. Never Quit promotes awareness and support for military and armed forces personnel and serves to encourage all to "Never Quit." On race day runners write for whom they will "Never Quit" on their bibs and run in their honor. Often this includes friends and loved ones who have fought serious illnesses or faced personal hardships.
For Eric, this race was especially poignant having lost his mother following a long battle with Lyme disease last year. Eric was joined by Marketing Coordinator Ginella Diaz who committed to "Never Quit" for her mother who is undergoing treatment for cancer.
"It was very moving when the presenter asked the public if they had someone in their lives who has had a stroke or cancer. Lots of people raised their hands. Then he encouraged us to think of them and go run for them! I still get moved by these words when I think about it," said Ginella.
A highlight for many was when they got to hear from a 99 1/2 year old veteran who addressed the crowd and shared some of his life experiences. He gave an inspirational speech on how and why he never quits.
One team member took a photo with a powerful Theodore Roosevelt quote displayed at the event: "Never throughout history has a man who lived a life of ease left a name worth remembering."
Paul Davis: A Stomach Ache Requires Major Surgery and Lengthy Recovery
For Pam, a Paul Davis Restoration contents technician, a stomach ache turned out to be much more serious, requiring her to undergo surgery and a endure a lengthy recovery. Read more about her story and how she was helped thanks to her colleagues' donations to the FirstService Relief Fund.
FirstService Relief Fund Provides a Lifeline to a Chronic Migraine Sufferer
For the purpose of this story, the grant recipient wished to remain anonymous so we are using Jane, a pseudonym
Jane, an accountant with Paul Davis Restoration, has suffered from chronic migraines for 12 years. The debilitating pain associated with a migraine makes day-to-day tasks unbearable. In Jane's case, her migraines were so bad she was unable to stand for more than a minute at a time. Preparing meals and even fixing a cup of coffee were impossible tasks. Her condition also caused her to suffer from severe vertigo, ringing in ears and vision deterioration.
Jane could barely function, let alone work. As a result she was out of work for two months, exhausting her paid time off allocation. Due to the lag time before short term disability kicked in, she faced a period of time with no income causing her to fall behind on her mortgage payments and leaving her without money to pay for day-to-day living expenses.
"I never imagined I would face such financial difficulties. My anxiety about how I would afford to put food on the table and keep my home made a stressful time even worse," said Jane.
As her condition improved she was able to return to work part time. On her second day back she received a company communication about the FirstService Relief Fund and applied for a grant. Because her condition is considered a Qualified Event under the guidelines of the program, she was awarded a grant.
"The Relief Fund was a lifeline for me. If not for the grant, I would have been unable to pay my mortgage and would have lost my home," she said. I am so grateful to my colleagues who donated to the Fund and made it possible for me to receive the help I needed."
The FirstService Relief Fund was designed to help our people in need, with 100% of money donated going directly to them. We encourage you to consider making a donation to the fund.  For many, setting up recurring donations in small amounts, either through payroll deductions or debit or credit cards, can be easier to manage with their personal finances than a one-time donation. Even just a dollar per pay period can have a huge impact when you consider we are an organization of 33,000 people and growing.
If you are facing a personal financial hardship, we encourage you to visit www.firstservicerelief.com to learn more.
Paul Davis Restoration: Care-a-thon Raises $257K for Child Cancer Fund
On July 20, 2018, for the second consecutive year, 17 employees from the Paul Davis Restoration Jacksonville, FL area joined with other concerned citizens for a very special cause: to raise much needed money for the Child Cancer Fund during the 2018 WOKV News 104.5 Care-a-thon. The Care-a-thon was live radio broadcast run by radio and TV personalities with special guest speakers throughout day.
Working in shifts, employees manned the phones during the 12 hour event and recorded donations from caring citizens throughout northern Florida and southern Georgia. The event was a big success – raising $257,540, and exceeding its stated goal of $250,000.
The Child Cancer Fund is a non-profit established by a group of Jacksonville parents – including a member of Paul Davis Corporate Legal Counsel — whose children were receiving treatment for cancer. The group helps families manage the challenges of childhood cancer focusing on the emotional, practical, educational and financial support they need every day.
Those in attendance hailed the event as one of the most personally rewarding experiences they have had. And it was not without its share of excitement: As the end of the day drew near, the team was almost $7,000 short of its goal so they decided to keep the phone banks open and asked people to continue calling in. The phones lit up, and even after the initial goal was met, generous citizens continued to open their wallets to support the effort.
One of the most poignant moments of the day was when children and cancer survivors went on-air to tell their personal stories and share how the Child Cancer Fund has impacted their lives. These individuals inspired both the listening audience and on-site volunteers with their bravery and resilience.
According to  Paul Davis volunteer and Brand Sherpa Emily Schafer, "Having this opportunity to support children and their families in the NE Florida area who are suffering from cancer is an honor. What I love about Child Cancer Fund is that it started because parents saw what an impact one woman was having on their children during their treatment. She was making sure that they weren't just receiving medication and going through tests, she was making them smile, laugh, and still feel like kids."
For information on how you can donate to the Child Cancer Fund, please visit their website.
Paul Davis: 2018 Shadey's Rugged Run Sponsor
Paul Davis Restoration: Campaign to raise money for The Leukemia & Lymphoma Society of Central PA
Paul Davis Restoration: Works with Habijax to support young man's new home
On Saturday, February 3, 2018, volunteers from Paul Davis worked with Habijax, the local Habitat for Humanity affiliate, to touch up, clean, and punch a new home for a young man who will be moving in next month. This young man was there working with us. It was so cool to hear him talking about where he would put the TV and he was ever so grateful for our help. What a beautiful experience! I attached a photo of our small but mighty team.
Paul Davis: Volunteers at Wreaths Across America
Paul Davis helped honor and decorate the graves of our Veterans in Liberty with Wreaths across America.