Paul Davis Restoration: 9/11 Fallen Heroes Tribute Run/Walk
Paul Davis of Idaho, through their non-profit PD Cares, Inc is organizing the 6th annual 5K, 10K, and 1 mile Walk. Come join us Saturday September 7th for a family friendly event and help us to honor our first responders. All proceeds will go to the Idaho Fallen Firefighter Foundation, Eastern Idaho F.O.O.L.S, and the Fraternal Order of Police & Domestic Violence & Sexual Assault Center and the FDNY Burn Center. We have two fundraisers planned: A Banquet and Auction will be held on Friday, September 6th, followed by a Run/Walk on Saturday, September 7th. Please follow our Facebook page for more information at
www.facebook.com/fallenheroesrun
.
FirstService Residential: Running in Support of the Salvation Army
College Pro: Join Us and at the Best Buddies Challenge
College Pro's Aleeshya Broome is participating in the
Best Buddies Challenge
in Hyannis Port this May to raise money to benefit the world's largest organization dedicated to ending the social, physical and economic isolation of those with intellectual and developmental disabilities. The event takes place on June 1st, with choices between 100-, 50-, 20-mile cycles, or a 5k walk/run. It's an all-inclusive event for a great cause! Best Buddies' programs empower the special abilities of people with Intellectual & Developmental Disabilities by helping them form meaningful friendships with their peers, secure successful jobs, live independently, improve public speaking, self-advocacy and communication skills, and feel valued by society.
College Pro's Aleeshya Broome has pledged to raise $10,000 for this amazing cause and she invites you to join the fundraising efforts by registering to raise your own funds! The starting commitment is $1,650, and you can register by clicking: https://www.bestbuddieschallenge.org/hp/register/    You can create your own team, or search and join hers: GOAT Girls. Please visit the event website for location information.
CertaPro: Join us as we host the 8th Annual Greater Philadelphia Run 5K!
CertaPro Painters of the Main Line is proud to host the 8th Annual Greater Philadelphia 5K.  The community event is held on Armed Forces Weekend and raises money to benefit Local Veterans and Ardmore Rotary Foundation Projects.
Location: 5K and 1 Mile Course inside Suburban Square, Ardmore.
Awards: Top 1-3 overall Men and Women + Age Groups
Amenities: A fun, fast and family friendly event through the streets of Suburban Square. The Race Around the Square consists of a one mile looped course. 5K runners will complete three laps of the course while one mile walkers will complete one lap. The start and finish line will be located at the center of Suburban Square on St. James Pl. This unique looped course provides for a great viewing opportunity for families and spectators. Refreshments, water stations, prizes, t-shirts will be provide to all pre-registered runners.
Race Results: Race will be professionally timed by the Bryn Mawr Racing Co.; Results will be found at brynmawrracing.com as well as ArdmoreRotary.org.
LIVunLtd: Join Us at the NAMIWalk 5K to Raise Money for Mental Illness
Become a NAMIWalks Hero. Join our team for the 2019 NAMIWalks event! We are walking to raise awareness of mental illness and raise funds for the important work of NAMI, the National Alliance on Mental Illness.
Please JOIN OUR TEAM and walk with us, or support our team by making a donation to a team member listed on our ROSTER. Donations on this page are fast, secure and easy. Those who are unable to walk with us are welcome to register and participate as a volunteer or "virtual walker."
All funds raised directly support the mission of NAMI to provide support, education, and advocacy to individuals and families right here in our community.
Your support means a lot to our team and the 43.8 million Americans who experience mental illness in a given year.
FirstService: Walk With Us to Support MS Research
We invite you to join us in our efforts to support the MS Society of Canada. Multiple sclerosis can strike anyone at any moment, and Canadians have one of the highest rates of MS in the world. On average, 11 Canadians are diagnosed with this unpredictable disease every day. We don't know what causes MS, and we don't have a cure. Yet.
We're participating in MS Walk because we want to support our friends, family members, neighbours and co-workers who are affected by MS.
Join our team as we challenge MS and help empower more people affected by the disease to live their best lives. This is a day for the community of Toronto to come together and support a great cause with one goal in mind, to end MS! Donations will support our friends and families in Toronto living with Multiple Sclerosis and by continuing to support the best MS research in the world taking place right here in Canada.
If you are unable to join us at MS Walk, donate to our team's fundraising today. Your donation will help continue to fund leading-edge research and support programs that improve the quality of life for people affected by MS.
Pillar To Post: Join Us at the Run for Youth Mental Health
Team Unbreakable uses running to engage youth, educating them about better mental health and providing them with tools to better cope with life's challenges because mental illness is among the most poorly funded and resourced areas of health care.
Suicide is the 2nd leading cause of death among youth. Suicide is preventable. 90% stem from treatable mental illness.
Each suicide has a huge impact on family, friends and the community. Permanently.
Join Pillar To Post staff to run in either a 5K, 10K, half-marathon, or marathon to raise much needed funds for youth mental health. Or make a donation to our team!
Paul Davis: Running to Honor Those Who Never Quit
For the Northeast Florida team at Paul Davis Restoration, Social Purpose is about giving back to the community by supporting causes and events that are near and dear to them and also about pursuing health and wellness activities together.
Earlier this year, the team participated in the Moo-ve It 5K to benefit the Justice Coalition of Northeast Florida. Leading up to the event, Eric Taylor, director of franchise launch, and a fitness enthusiast, offered to help train the team so they'd be race-ready on the big day.
This became the genesis of the Paul Davis Running Club, which meets regularly to encourage colleagues to engage in healthy activities and to train for charitable running events.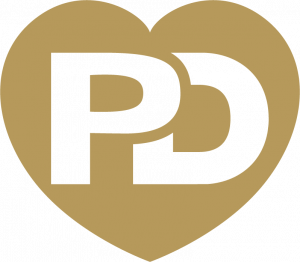 Most recently, team members participated in the Never Quit 1M/5K/10K on beautiful Jacksonville Beach. Never Quit promotes awareness and support for military and armed forces personnel and serves to encourage all to "Never Quit." On race day runners write for whom they will "Never Quit" on their bibs and run in their honor. Often this includes friends and loved ones who have fought serious illnesses or faced personal hardships.
For Eric, this race was especially poignant having lost his mother following a long battle with Lyme disease last year. Eric was joined by Marketing Coordinator Ginella Diaz who committed to "Never Quit" for her mother who is undergoing treatment for cancer.
"It was very moving when the presenter asked the public if they had someone in their lives who has had a stroke or cancer. Lots of people raised their hands. Then he encouraged us to think of them and go run for them! I still get moved by these words when I think about it," said Ginella.
A highlight for many was when they got to hear from a 99 1/2 year old veteran who addressed the crowd and shared some of his life experiences. He gave an inspirational speech on how and why he never quits.
One team member took a photo with a powerful Theodore Roosevelt quote displayed at the event: "Never throughout history has a man who lived a life of ease left a name worth remembering."
Paul Davis: Run/Walk with Us at the Never Quit 1M/5K/10K
The Paul Davis Running Club is participating in the Beach Run of 1 Mile, 5K, or 10K. The race is personal for each person as you ask yourself, "Who will you Never Quit for?" 1M – All ages welcome. Parents can run this
NEVER QUIT® 1 Mile Fun Run
with your kids for free. This is a great time to encourage your kids to take up running, and do it with them, along the ocean's edge. Stay healthy together. 5k/10K – Run/Walk along the beautiful, dry, hard-packed, low tide Jacksonville Beach sand down to 25th Ave South for the 5k, and Pablo Road, Ponte Vedra, for the 10K. Return back to the Finish Line in front of the Jacksonville Beach Seawalk Pavilion for the world's largest beach run. This is a perfect, wide-open, safe beach course for running/walking.
California Closets: Join us for the Friends of Oakland Animal Services Half Marathon
The Friends of Oakland Animal Services, a nonprofit fundraising arm of the Oakland Animal Services Shelter, has formed a running team and will be running the Oakland Half Marathon, raising much needed funds and awareness for the shelter.  OAS is Oakland's only open-admission shelter, and they do so much to help homeless, sick, and injured animals the San Francisco Bay Area! Morgan McGuire is a huge animal lover, and, since she can't personally rescue all of the homeless animals, she tries to help in other ways.  She has volunteered for OAS since 2015, and has been a runner for a long time, so, when they announced this fundraising event, she had to say yes. The team has collectively already raised more than $8,000, and they are hoping to raise at least $12,000.  The money raised will help support the municipal shelter's efforts to better care for thousands of animals each year in the face of Oakland's ongoing budgetary challenges.  Donations of any amount are incredibly welcome and appreciated.
https://www.crowdrise.com/o/en/campaign/friends-of-oas-running-team-oakland-running-festival-2019/morganmcguire