CertaPro: Join Us at a Summer Reading Camp and Structured Literacy Training Fundraiser
CertaPro Painters of Atlanta is proud to sponsor REAP, and invites you to join us for an evening of live music, light bites, cocktails and a shared passion for expanding children's choices through literacy.
All proceeds from the event will be used to pay for the REAP Summer Reading Camp and Structured Literacy training for metro Atlanta public school teachers. This enables them to teach reading more effectively and turn struggling readers into confident learners with a bright future.
Early Bird $50 tickets until Feb. 8
$70 per ticket: by March 8 — $224 for a 4-pack
$75 per ticket: March 9 and at the door
Purchase tickets here.
More information about REAP please visit www.readingisessential.org.
Paul Davis: Join Us in Beautifying the Boys and Girls Club
Generation WORKS is a dedicated day of service led by women and girls (of course men and boys are welcome too!) with the objective of bringing sustainable change and impact to our neighborhoods. Each year, more than 500 volunteers roll up their sleeves at WORKS sites across Northeast Florida to leave hand prints and heart prints on our community by helping to elevate the work and enhance the lives of those touched by each organization. On Saturday, February 2, 2019, the 5th annual Generation WORKS will mobilize volunteers who will wire, weed, wash, and work their magic at local schools, nonprofits, and agencies to transform our communities for the greater good. Paul Davis will work on grounds beautification at Boys and Girls Club of Jacksonville Beach. To sign up visit
GenerationWorks2019.eventbrite.com
.
Century Fire: Helping foster families through Diapers to Diplomas fundraiser
Super Restoration: Helping prepare 124,416 meals for those in need
Super Restoration helped assemble a team of 650 volunteers who spent a weekend preparing an astounding 124,416 meals for hungry children around the world during a recent mobile pack event for
Feed My Starving Children
. This was the company's third year participating in this worthwhile event.
 "This was my first year being a part of a Feed My Starving Children event. I took on the role as the event coordinator and began working on this project back in August 2018," said Jamie O'Camb, executive assistant to Rene Vargas (CEO). "After all the hard work was done and everything was ready to go, I couldn't believe the event day was finally here. That morning, I made my way to the back to see all the people packing the meals. It truly brought tears to my eyes to see such genuine people and families, taking time out of their weekend to pack meals for starving children. This was something that made a huge impact on me and I will continue to support this cause for a very long time."
In addition to packing meals, the team also helped raise $30,000 for this worthy cause.
Feed My Starving Children Event Supervisor Louis Hintz acknowledged the team's hard work by saying, "Thank you so much for an amazing event. Thank you all for having a heart for the precious kids that we feed day in and day out. We had a great time working with you all this weekend and appreciate all the hard work you put into this event! The core team, volunteers and everyone else were all incredible. Thanks again!"
LIVunLtd: Making Cards for Hospitalized Kids for Valentine's Day
Join us as we make Valentine's Day cards for hospitalized kids from 10-4 in the Central Park Conference Room.
FirstService: Providing needed funds to ensure students receive healthy meals
At FirstService's Toronto office, the Social Responsibility Committee is always looking for ways the team can positively impact its community. Child poverty is a growing problem, and many children do not receive adequate nutrition as a result.  Through a series of "Breakfast Club" fundraisers, the team raised $1,960 to fund Student Nutrition Programs in the Toronto area.  For every $100 raised, 70 children will receive a hot and healthy breakfast. 100% of the donations collected by the team went directly into these
programs.
"Food security is something many of us take for granted. For kids, having access to nutritious meals affects their ability to focus and learn in school," said Erica Foster, senior manager, accounting and part of FirstService's Social Responsibility Committee. "Toronto Foundation for Student Success' mission to help students succeed by providing meals is something that resonated to many of us and we wanted to do our part to help ensure no child in Toronto begins the school day hungry."
FirstService Residential: FirstFamily Gift Wrapping Event
Teams of associates wrap gifts for other associates for $5. The proceeds go to the FirstFamily fund.
FirstService Residential: Toys for Tots Minnesota
For over 10 years, two associates have organized and facilitated
Toys for Tots
donations in the office. The Toys for Tots helps provide toys and supplies for Christmas for families in need. The donations will be collected the front lobby at the FirstService Residential Office in Minnesota.
---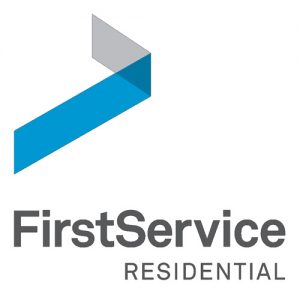 All Florida Pool and Spa: Help us in Supporting Toys-For-Tots!
All Florida Pool & Spa Center is proud to be supporting Toys-For-Tots this holiday season! We will be making a generous MATCH of all toys and cash donations at the end of December.
All employees are welcome to donate cash or a new, unwrapped toy for this wonderful cause! Please also share the word about this drive with our customers!
Toy donations can be brought to one of our collection boxes in the store, the service department, front office or Marisa's office. Or click on the following link to make a monetary donation:  
https://marinetoysfortots.salsalabs.org/2018marinetoysfortotsfoundationcampaign/t/allfloridapool
FirstService Residential: PAL Holiday Party
FirstService Residential is collecting donations for the current needs of the PAL kids! We will collect
stocking caps
and
gloves
for the kids. We will also sell PAL sweatshirts to our colleagues and friends. For each sweatshirt purchased, a sweatshirt will also be donated to a PAL kid. Our team will also be attending the event and helping to play games with the kids, do Christmas crafts and help hand out gifts to the kids. This event allows our team to interact with kids who are from struggling environments and give them a little happiness during the holidays.
---