FirstService Residential: Donating food and toys for needy families
Associates at FirstService Residential in Vancouver made a difference for needy families by collecting food, toys and cash for deserving families.
Read More
FirstService Residential: Join Us and Donate Blood During Our Dania Beach Office Blood Drive
Did you know: 38% of the population can donate blood—of that, less than 10% actually do. Blood cannot be manufactured. It can only come from generous blood donors. If every donor gave just one more time each year, there would be no more blood shortages. All donors will receive a OneBlood long sleeve t-shirt and a wellness checkup including blood pressure, temperature, iron count, pulse and cholesterol screening! Make an appointment online at
www.oneblooddonor.org
and use sponsor code #41831. The Oneblood bus will be parked north side of the 1855 building from 9 am to 3 pm.  For more information, please contact
diana.sanchez@fsresidential.com
.
FirstService Residential: Help Us Collect Socks & Suds for Emergency Shelter Residents through February 18
The FirstService Residential New Jersey High-Rise team will be collecting new socks, soap and other personal care items for
St. Lucy's Emergency Shelter
in Jersey City, NJ from January 28 through February 18. St. Lucy's Emergency Shelter is a supervised 24-hour, 7-day-a-week, year-round emergency shelter facility for single women and men offering emergency housing and food for those in need. Collection boxes will be placed in the front lobby to place new socks, soap, shampoo, etc. Thank you for your support!
Paul Davis: Hockey Night Fundraiser for Ben's Place!
Join the Jacksonville Icemen, Ben's Place, and Paul Davis for a fun, family night out. A portion of every ticket sold through the
special event link
will be donated back to
Ben's Place
. Ben's Place Services, Inc. is a non-profit 501(c)(3) organization serving individuals in Northeast Florida with developmental or acquired disabilities. They provide unique opportunities for these individuals to interact and learn life and vocational skills with their peers in a social environment! The event will begin at 3pm outside the Jacksonville Arena, where there will be a bouncy castle, food truck, fire fighter touch a truck and sponsor booths. Afterwards we will all go into the arena to watch the hockey game. The event is open to everyone who wants to join!
---

FirstService: Providing needed funds to ensure students receive healthy meals
At FirstService's Toronto office, the Social Responsibility Committee is always looking for ways the team can positively impact its community. Child poverty is a growing problem, and many children do not receive adequate nutrition as a result.  Through a series of "Breakfast Club" fundraisers, the team raised $1,960 to fund Student Nutrition Programs in the Toronto area.  For every $100 raised, 70 children will receive a hot and healthy breakfast. 100% of the donations collected by the team went directly into these
programs.
"Food security is something many of us take for granted. For kids, having access to nutritious meals affects their ability to focus and learn in school," said Erica Foster, senior manager, accounting and part of FirstService's Social Responsibility Committee. "Toronto Foundation for Student Success' mission to help students succeed by providing meals is something that resonated to many of us and we wanted to do our part to help ensure no child in Toronto begins the school day hungry."
Super Restoration: Packing meals for needy children
Join us as we support
Feed My Starving Children
and pack over 124,000 meals for children in under developed countries. We have around 650 volunteers coming to help pack the meals and can always use more help! Please feel free to stop by and lend a hand.
TLS: Making lifesaving donations to Canadian Blood Services
California Closets: Creating a dream bedroom for a special child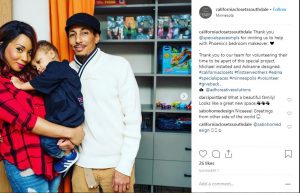 CertaPro Painters: Collecting Coats to Help People in Need!
CertaPro Painters of NE Wisconsin is collecting coats to help people in need. Green Bay and Door County Residents are being encouraged to go through their closets, pull out any winter coats that are no longer in use by their family and donate them to people in need this winter season. The gently used coats will be donated to local organizations dedicated to helping  those in need in Green Bay and the surrounding communities.
Coats in good condition or new can be donated between October 1st – December 31st at the CertaPro Painters of NE Wisconsin office
. For full program details please visit our website at
http://newi.certapro.com
or call our office (920) 964-9295.
---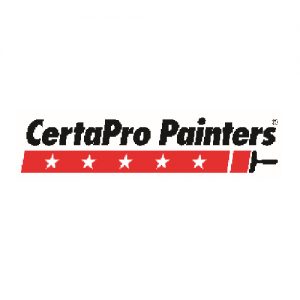 LIVunLtd: Donate Homeless Hygiene Kits for NYC Relief
LIVunLtd is proud to support
New York City Relief
by collecting travel-sized toiletry items for Homeless Hygiene Kits, from November 26 through January 6. There are over 60,000 people in New York City homeless shelters, and that does not include those that are living on the streets. Homelessness is at an all-time high; the highest levels in NYC since the Great Depression. Each week, New York City Relief gives away approximately 650 hygiene kits to those in need. Get involved! Participate by donating one (or more) of the items listed below.
Toothpaste
Toothbrush
Dental floss
Disposable razor
Shaving cream
Shampoo
Conditioner
Liquid body wash
Deodorant
Feminine products
All donation items must be new, travel-sized, quality, name-branded products. Please send donations to LIVunLtd Headquarters location in NYC, to the attention of Brianna Hoffman.  Please call our office for more information (212) 784-2390.
---