FirstService: Mark Your Calendars for the 2020 Mandarin MS Walk in Toronto
FirstService is a proud sponsor of the Mandarin MS Walk. Our sponsorship will support research of the Multiple Sclerosis Society of Canada to find a cure for MS and provide services to those living with MS in Toronto.
As the event draws closer, we will provide details on how you can join our team and walk with us.
California Closets: Phoenix Team to Walk in Honor of One of their Own
On December 7, members of California Closets Phoenix will be participating in the Phoenix Brain Tumor Walk to honor one of their own, designer David Slivinski.
David was diagnosed with a brain tumor earlier this year. It came as a shock to the entire team, David included, and they wanted to do something as a team that would support him, as well as others dealing with a similar diagnosis.
The National Brain Tumor Society presents the 2019 Phoenix Brain Tumor Walk as an opportunity for individuals and teams to support, honor, and remember loved ones, as well as connect with other supporters to raise awareness for the disease that affects more than 700,000 Americans annually.
To date, 12 California Closets Phoenix team members have registered for this 5K, with a minimum team fundraising goal of $1,000.
The event will be held behind Memorial Hall at the National Brain Tumor Society, 300 E Indian School Rd, Phoenix, AZ 85014.
If anyone in the Phoenix area is interested in joining the California Closets Phoenix team in this wonderful event, or if you would like to donate to this worthy cause, please click here.
Thank you to the entire California Closets Phoenix team for supporting their team member in this way. We encourage all who can to join and support this worthy cause.
American Pool: We're Selling Warm Love Your Melon Hats to Raise Money for Pediatric Cancer
We are glad to announce a new partnership with an amazing organization, Love Your Melon, whose mission is to improve the lives of children battling cancer.
Love Your Melon gives 50% of the profits from all sales to their nonprofit partners in the fight against pediatric cancer. These partners work in the fields of pediatric oncology, fund cancer research initiatives and provide immediate support for the families of children battling cancer.
To date, Love Your Melon has given over 3.8 million dollars to their partners and over 123,000 hats to children battling cancer. If that's not a large enough showing of support and unity, Love Your Melon prides itself that all the beanies are made here in the USA.
With all the good that surrounds this company, American Pool is proud to be a part of their cause. American Pool has recently co-branded with Love Your Melon in an effort to bring more attention to this great cause. In addition to the proceeds that will be given, American Pool has made a commitment to provide a beanie to a local child in need for every co-branded hat we sell.
You can visit Love Your Melon's website at www.loveyourmelon.com to find out more about their mission and other products.
If you are interested in helping us by purchasing one of our fashionable hats for this great cause please send an email to LYM@americanpool.com. Hats are $30 and for every hat purchased, we are matching with another hat that we are donating to a child in need.
Paul Davis: A Successful Bake Sale and Silent Auction to Benefit a Special Infant
Through Social Purpose, Paul Davis not only supports the community and environment, but the company also supports its people.
Many of the 2019 initiatives have been passion projects presented by individual team members. This one was no different. A team member shared that her infant cousin had undergone multiple heart surgeries in his first year of life and asked if we could do something to help their family. So the team held a bake sale and silent auction. In one day, the team raised $700!
This inspired an outside donor to contribute another $300, reaching a total of $1,000. The team member shared that she had no idea if we could even help, but she saw no harm in asking. She was blown away at how everyone leaned in and contributed. Needless to say, Robbie's family is incredibly grateful for this group of strangers helping their little boy. This was another wonderful example of Paul Davis coming together in the spirit of giving to #FirstServeOthers!
FirstService Residential: Join Us at the Las Vegas Kidney Walk
Walk to make a lasting impact. Walk for kidney patients, families, and people at risk. At the National Kidney Foundation, people are our mission. Our first job is to find ways to improve and extend as many lives as possible, and your participation means we can continue being a lifeline for all people affected by kidney disease.
Register
now!
California Closets: Join Us for a Walk with a Cause in Phoenix to Support MS Research
On Saturday, November 2, California Closets Phoenix's Jennifer Towner will be walking for Multiple Sclerosis – and you're invited to join her! The charity walk will start at the Phoenix Zoo and end at Papago Park (approximately half a mile).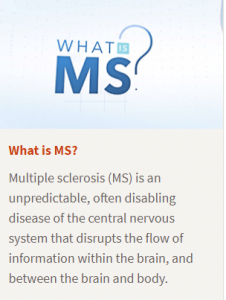 MS is a disease that hits close to home for Jennifer: her sister passed from complications with MS, and now her daughter (Jennifer's niece) has the debilitating disease.
Jennifer has registered a California Closets team so if you're in the Phoenix area, show your support and join the team!
CLICK HERE for more info! Click Create an Account and then use the drop down to find California Closets.
**Not in the area? NO PROBLEM! You can also donate towards her fundraising goal. Just follow the link above.**
Paul Davis Restoration: Join Us at the 11th Annual St. John's Professional Firefighters Local 3883 NFFF Golf Tournament
Paul Davis is proud to support the 11th Annual St. John's Professional Firefighters Local 3883 NFFF Golf Outing. The event benefits the programs of the National Fallen Firefighters Foundation which honors and remembers America's fallen fire heroes, assists their families in rebuilding their lives, and works to prevent firefighter deaths and injuries.
JOIN US!
Planned Companies: Planned to wear pink for Breast Cancer Awareness Month, all proceeds go to Susan G. Komen Foundation
To show our support for National Breast Cancer Awareness Month, Planned Companies will be hosting a JEANS DAY Event on Wednesday 10/16.
Team members can participate by wearing jeans with a pink shirt and bring in a $5 donation. All proceeds will be donated to the Susan G. Komen Foundation: Info-Komen.org
We are proud to say we raised $230 across the offices and the company is matching 100% for a total donation of $460 to the Susan G. Komen Foundation.
LIVUnLtd: Join Us at the 2019 Shatterproof Rise Up Against Addiction 5K
Join our team for the 2019 Shatterproof event and help us shatter the stigma of addiction! We are walking to help raise awareness about the way addiction is treated in America. Please JOIN OUR TEAM and walk with us or support our team by making a donation to a team member listed on our roster. Donations on this page are fast, secure and easy.
All funds raised directly support the mission of Shatterproof and provide support, education, and advocacy to individuals and families right here in our community. Your support means a lot to our team and the 192 Americans who die from drug overdoses every day.
Our goal is to establish a team of 25 walkers and raise $1,000 for this cause.
Sign up now!
Century Fire: Help Support Diapers to Diplomas at our 2019 Clay Shoot
Join us for Century Fire Protection's Annual Charity Clay Shoot benefiting Diapers to Diplomas.
We'd like to invite you to have a good time with us and our industry partners while supporting a GREAT cause. We partner with Graystone Church to fund ministries that support orphans and foster families in Georgia and abroad. All proceeds from this event will be donated to support this cause. Event and sponsorship information can be viewed from the link below. Your support is greatly appreciated.  We look forward to seeing you there!