Paul Davis: Join Us for the TwoTop 100K Vertical Challenge
Join Paul Davis Restoration of Suburban MD/DC on Monday, February 11, 2019, when dozens of skiers and snowboarders will descend 100,000 vertical feet in a single day—completing 107 runs at Whitetail Resort in Mercersburg, PA. This event aims to raise funds for and awareness of
Two Top Mountain Adaptive Sports Foundation
. Two Top provides adaptive cycling, ski, snowboard and water ski lessons to disabled individuals, including wounded veterans from Walter Reed National Military Medical Center, Fort Belvoir and surrounding VA Medical Centers. All lessons for our disabled veterans and their families are FREE. Last year, Two Top provided over 650 lessons to disabled athletes during the winter and summer. Over 470 of these lessons were disabled veterans and their family members.
FirstService Residential: Helps raise $30,000 for The Center for Autism at FAU
Century Fire: Clay Shoot Raises $117,000 for Diapers to Diplomas
FirstService Corporation: FirstService Breakfast Club – 50/50 Draw
Please help support the FirstService Breakfast Club Beginning Wednesday November 1
st
the Social Responsibility Committee will begin a 50/50 draw to be held every week until December 17
th
with all monies collected being donated to this worthy cause. The Toronto District School Board serves 205,000 meals to students each day, while child poverty rises. There are a total of 817 school and community based Student Nutrition Programs currently in the Toronto area.
Did you know that with every $100 donated, 70 children will be fed a hot breakfast at school.  And, there is a chance they may also receive a hot lunch.
100% of the donations collected goes go directly into these programs!  https://tfss.ca/student-nutrition-programs/
Rules of the game.
Tickets will be 3 for $3 or 6 for $5.
You can buy your tickets at the 3rd floor reception.
The tickets will be simply your name on a piece of paper and will be placed in a container. (Make sure you fold your ticket, so there is NO cheating)
Draws will be done at the Monday morning meetings.
Dates of draws are November 5, 12, 19, 26,  December 3, 10, 17
The winner will receive 50% of the money collected and the other 50% goes into the donation pot.
The total donation will be given to the charity on December 17th.
Note
:
If you would like to donate your winnings we will be more than happy to add it to the donation. Thank you for your support. To learn more, watch this:
FirstService Residential: Join us at the Chris Brainard Casino Night!
Join us October 20th at 5 p.m. for a fundraising event to raise money for FirstService Residential family member Chris Brainard and his family, as he fights Amyotrophic Lateral Sclerosis (ALS) or Lou Gehrig's disease. All ages are welcome to attend a wonderful evening full of music, food, beer/wine, mice races, and poker. There will also be a 50/50 raffle and a silent auction. Please visit the
event link
to register and make a donation!
---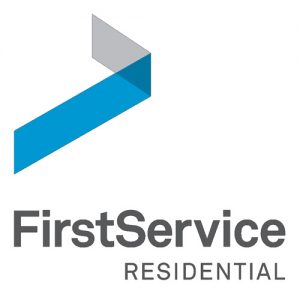 LIVunLtd: Walk with Us in the Shatterproof 5K Walk in NYC
LIVunLtd will be participating in the
Shatterproof 5k Walk
in NYC on Sunday, October 14th to Rise Up Against Addiction. Shatterproof's mission is to end the devastation of addiction. The funds they raise helps to ensure that every American with a substance use disorder has access to high quality, science-based treatment.
Walk with us!
---

Paul Davis Restoration: Campaign to raise money for The Leukemia & Lymphoma Society of Central PA
FirstService Residential: Touch a Heart Foundation Spa Day Event a Success
American Pool: Fighting Pediatric Cancer Together + Love Your Melon
We are glad to announce a new partnership with "Love Your Melon".  An amazing organization whose mission is to improve the lives of children battling cancer.
Love Your Melon donates 50% of the profits from all products to their nonprofit partners in the fight against pediatric cancer. These donations include but are not limited to; work in the fields of pediatric oncology, fund cancer research initiatives and providing immediate support for the families who have children battling cancer.
To date, Love Your Melon has donated over 3.8 million dollars. This monetary amount does not include the 120,000 hats they have handed out to those battling pediatric cancers. All of the beanies are made in the USA.
With all the good that surrounds this company, American Pool has recently co-branded with Love Your Melon in an effort to bring more attention to this great cause. In addition to the proceeds that will be donated American Pool has made a commitment to provide one beanie to local children in need for every co-branded hat we sell!
Each hat will have co-branded patch with American Pool / Love You Melon and are priced at $30 – Plus shipping.
You can visit their website www.loveyourmelon.com to find out more about their mission and other products, however, our co-branded hats are only available through American Pool at this time.
If you are interested in helping us and this great cause, have any questions please send an email to LYM@americanpool.com.
FirstService Residential: Voices for Children Gala a Success
On January 13, 2018, FirstService Residential Florida High-rise Division attended the Voices for Children Gala as a Tai Pan Guardian sponsor. This philanthropic support enables Voices For Children to support the Miami-Dade Guardian ad Litem Program and provide direct financial assistance for children in foster care. The team had a great time supporting a great cause!