FirstService Residential: Donating food and toys for needy families
Associates at FirstService Residential in Vancouver made a difference for needy families by collecting food, toys and cash for deserving families.
Read More
Super Restoration: Helping prepare 124,416 meals for those in need
Super Restoration helped assemble a team of 650 volunteers who spent a weekend preparing an astounding 124,416 meals for hungry children around the world during a recent mobile pack event for
Feed My Starving Children
. This was the company's third year participating in this worthwhile event.
 "This was my first year being a part of a Feed My Starving Children event. I took on the role as the event coordinator and began working on this project back in August 2018," said Jamie O'Camb, executive assistant to Rene Vargas (CEO). "After all the hard work was done and everything was ready to go, I couldn't believe the event day was finally here. That morning, I made my way to the back to see all the people packing the meals. It truly brought tears to my eyes to see such genuine people and families, taking time out of their weekend to pack meals for starving children. This was something that made a huge impact on me and I will continue to support this cause for a very long time."
In addition to packing meals, the team also helped raise $30,000 for this worthy cause.
Feed My Starving Children Event Supervisor Louis Hintz acknowledged the team's hard work by saying, "Thank you so much for an amazing event. Thank you all for having a heart for the precious kids that we feed day in and day out. We had a great time working with you all this weekend and appreciate all the hard work you put into this event! The core team, volunteers and everyone else were all incredible. Thanks again!"
FirstService Residential: Help Us Collect Socks & Suds for Emergency Shelter Residents through February 18
The FirstService Residential New Jersey High-Rise team will be collecting new socks, soap and other personal care items for
St. Lucy's Emergency Shelter
in Jersey City, NJ from January 28 through February 18. St. Lucy's Emergency Shelter is a supervised 24-hour, 7-day-a-week, year-round emergency shelter facility for single women and men offering emergency housing and food for those in need. Collection boxes will be placed in the front lobby to place new socks, soap, shampoo, etc. Thank you for your support!
TLS: Join us and donate socks to help homeless through February 15
TLS has taken the 519 Pairs of Socks Pledge and we are on our journey to collect them.
519 Pursuit
is a non-profit organization designed to bridge the gap between a working society and those working through homelessness. Through collection of sock donations, we will be able to keep a support system throughout the winter months. Although it is not often thought about, socks are one of the most commonly asked-for items in shelters and other working services. Due to the harsh environment that a London winter can bring and the inability to store personal items; some of our friends can be found wearing the same damp pair of socks for days with no dry space to air out their feet or let their socks dry. When our friends wear black or other socks with dye, the damp material leaves black stains on their feet. We ask you consider white socks, however we are welcome to all donated. The goal of 519 Pursuit is to inspire a mass affect within the city of London to come together as a community, and create a better working support system. Through friendship and conversation, our outreach team takes to the streets year round to provide necessary means of warmth and comfort to get through the night. Our outreach team is volunteer based and designed as a friend-helping-friend system. Our volunteers are encouraged to take part in conversation and build rapport. Through trust and consistency, volunteers aspire to share information of already working local services and work to see an increase of use. Please help us to achieve this goal by bringing or sending white socks to TLS by February 15, 2019.
700 Richmond St #416
London, ON N6A 5C7
CertaPro Painters: Join us for the 5K Painters Pursuit to benefit Habitat for Humanity
The annual 5K PAINTERS PURSUIT run will be held on Friday, January 18 at Saddlebrook Resort in Wesley Chapel, FL. Entry fee: $50 The course goes through the Saddlebrook Resort. Registered participants will receive a t-shirt and refreshments. Please plan to arrive by 2:45 to sign in. A portion of the proceeds from the 5K PAINTERS PURSUIT will be donated to
Habitat for Humanity of East & Central Pasco County
. Registration will close on Wednesday, January 16, 2019.
FirstService: Providing needed funds to ensure students receive healthy meals
At FirstService's Toronto office, the Social Responsibility Committee is always looking for ways the team can positively impact its community. Child poverty is a growing problem, and many children do not receive adequate nutrition as a result.  Through a series of "Breakfast Club" fundraisers, the team raised $1,960 to fund Student Nutrition Programs in the Toronto area.  For every $100 raised, 70 children will receive a hot and healthy breakfast. 100% of the donations collected by the team went directly into these
programs.
"Food security is something many of us take for granted. For kids, having access to nutritious meals affects their ability to focus and learn in school," said Erica Foster, senior manager, accounting and part of FirstService's Social Responsibility Committee. "Toronto Foundation for Student Success' mission to help students succeed by providing meals is something that resonated to many of us and we wanted to do our part to help ensure no child in Toronto begins the school day hungry."
Super Restoration: Packing meals for needy children
Join us as we support
Feed My Starving Children
and pack over 124,000 meals for children in under developed countries. We have around 650 volunteers coming to help pack the meals and can always use more help! Please feel free to stop by and lend a hand.
FirstService Residential: Toys for Tots Minnesota
For over 10 years, two associates have organized and facilitated
Toys for Tots
donations in the office. The Toys for Tots helps provide toys and supplies for Christmas for families in need. The donations will be collected the front lobby at the FirstService Residential Office in Minnesota.
---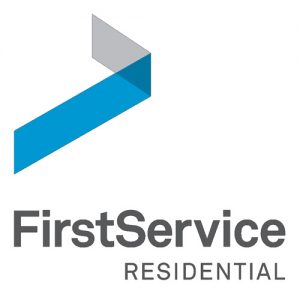 CertaPro Painters: Collecting Coats to Help People in Need!
CertaPro Painters of NE Wisconsin is collecting coats to help people in need. Green Bay and Door County Residents are being encouraged to go through their closets, pull out any winter coats that are no longer in use by their family and donate them to people in need this winter season. The gently used coats will be donated to local organizations dedicated to helping  those in need in Green Bay and the surrounding communities.
Coats in good condition or new can be donated between October 1st – December 31st at the CertaPro Painters of NE Wisconsin office
. For full program details please visit our website at
http://newi.certapro.com
or call our office (920) 964-9295.
---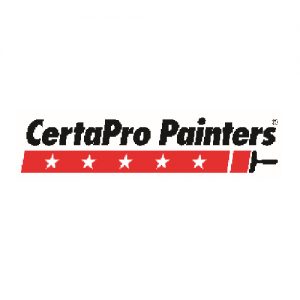 LIVunLtd: Donate Homeless Hygiene Kits for NYC Relief
LIVunLtd is proud to support
New York City Relief
by collecting travel-sized toiletry items for Homeless Hygiene Kits, from November 26 through January 6. There are over 60,000 people in New York City homeless shelters, and that does not include those that are living on the streets. Homelessness is at an all-time high; the highest levels in NYC since the Great Depression. Each week, New York City Relief gives away approximately 650 hygiene kits to those in need. Get involved! Participate by donating one (or more) of the items listed below.
Toothpaste
Toothbrush
Dental floss
Disposable razor
Shaving cream
Shampoo
Conditioner
Liquid body wash
Deodorant
Feminine products
All donation items must be new, travel-sized, quality, name-branded products. Please send donations to LIVunLtd Headquarters location in NYC, to the attention of Brianna Hoffman.  Please call our office for more information (212) 784-2390.
---